160 years of history within one image
This complex project starts with very first Geneva pictures taken between 1850 and 1870.

The goal is to take the same picture, from the exact same spot, 160 years later.

Then, the 2 pictures are aligned and merged into one... the reminiscence.

A lot of tracking in the city... several hours spent in post production for each single image.

We are far away from basic "Before / After" photo projects...

Geneva as never seen before !
"Before / After" Comparison
When using

button, you can compare aligned images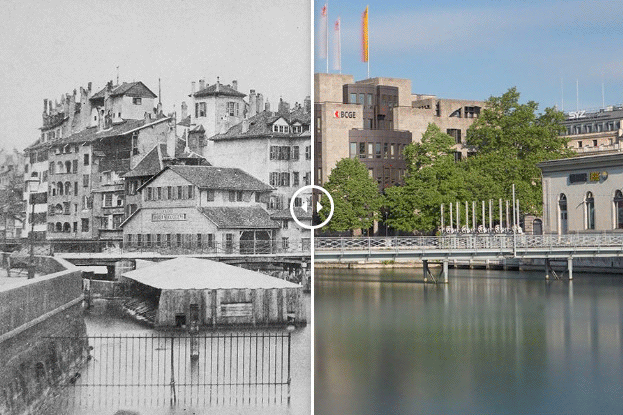 Back to the roots
160 years ago, Geneva was a small fortified city and was just starting its reconstruction... You will discover the city within a brand new... and unique point of view !

1850-1860 is the beginning of photography age. Technical constraints was only allowing long exposure shots... up to several minutes.

Those constraints have been replicated for some of the actual shots.. We are in the same conditions... 160 years later !